The college experience is often said to be the best years of one's life, which is depressing and exciting, and also mostly false. The first two years of college are comparable to that of high school. The subject matter is similar, covering topics of science, math, English,  and history/society, with elective classes sprinkled in. One can declare their major (concentration) as soon as they enter college, but they certainly are not required, and often encouraged to wait at least a year before declaring. The most significant difference between high school and college is the scheduling. At university the scheduling is similar to that of gymnasiet in Sweden, with classes meeting a few days every week. A full-time student generally has four classes, so one has quite a lot of free time. One the largest struggles for college students is learning to manage their free time, perhaps more accurately to use their free time, to, ya know, study.
I have spoken with my friends back in the States at length about the college experience, and while we all agree it will be a bangin' good time, none of us are viewing it as the high point of our lives, or even our education. It may be a bit posh to belittle the college experience. There is an important thought here though: college is not how it is represented in films or television. Nor is high school for that matter.
I've often been asked if school in the States is "like High School Musical". Though I hope those who ask aren't serious, it feels as people want to believe that spontaneously choreographed song and dance high school is real. It is complete a fabrication, sadly.
Today, I think more than ever, people are remembering why they are at college: to study. High school students are also becoming increasingly studious.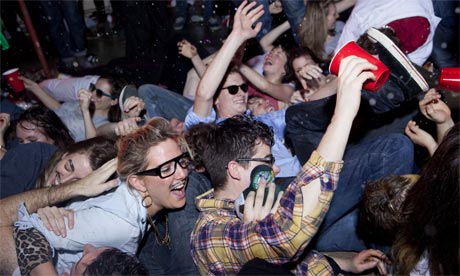 Recall from my last submission the cost of attending a post-secondary institution such as university (which is by far the most popular choice). It only makes sense to buckle down and learn something while at college, if not for the opportunity of quality education, then for the fact that you're paying for it. The American Pie films lack most aspects of the college experience, as clearly they focus on relationships and parties.
I do not intend to say that college is a place of unsociable hermits. College is not study-prison. At the same time it isn't crazy sex, drugs, and rock'n'roll party either.